Riding Lessons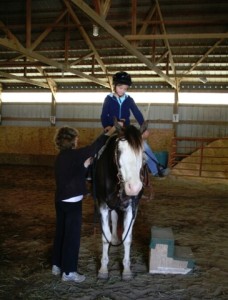 Lessons and training available from Cindy Havlik, our on site trainer.
School horses are available for lessons for ages 6 and up.
Package Rates Available.
Beginner Lessons
Cindy finds fun ways to help all ages of riders find their confidence and seat on quiet show trained horses. Helping them connect with the horse using natural cues and working at each individual's pace.
Advanced Riders
Cindy specializes in helping people find their seat to connectivity ride with collection for both pleasure and games. Cindy shows each rider how to train the horse they are riding with natural techniques to develop soft, supple and happy horses leading them to perform to the best of their ability.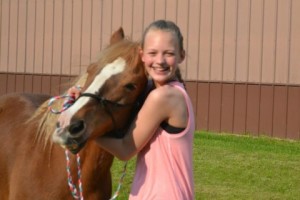 Horse Day Camps
Cindy schedules a variety of day camps for her students where they get together and learn more about the care of horses and just having fun with horses.
Schooling Shows
Occasional schooling shows will be scheduled for interested students.
Clinics
Cindy offers a variety of clinics to help develop great groundwork skills and to improve your horsemanship.
Horse Leasing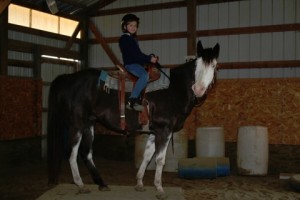 Cindy has show horses available for lease for her students
Training
Cindy will work around the personality of each horse to achieve leadership and develop suppleness and collection in each horse. Working from the ground first and then in the saddle.
Contact Cindy for package rates and to schedule your lesson or training.
Contact Cindy at: [email protected]
Cell 612.201.5823
Horse Boarding is also available.